June 2020

Welcome to the official website for the Cress Creek Commons Homeowners Association. This site will be updated frequently so please visit here often to get the latest updates. We ask that all residents register on this website. The information entered will allow us to provide a method of communication for all of our neighbors and to broadcast items of importance to our residents.


UPDATE (July 4th): Tips & Pending Changes to Pool Operations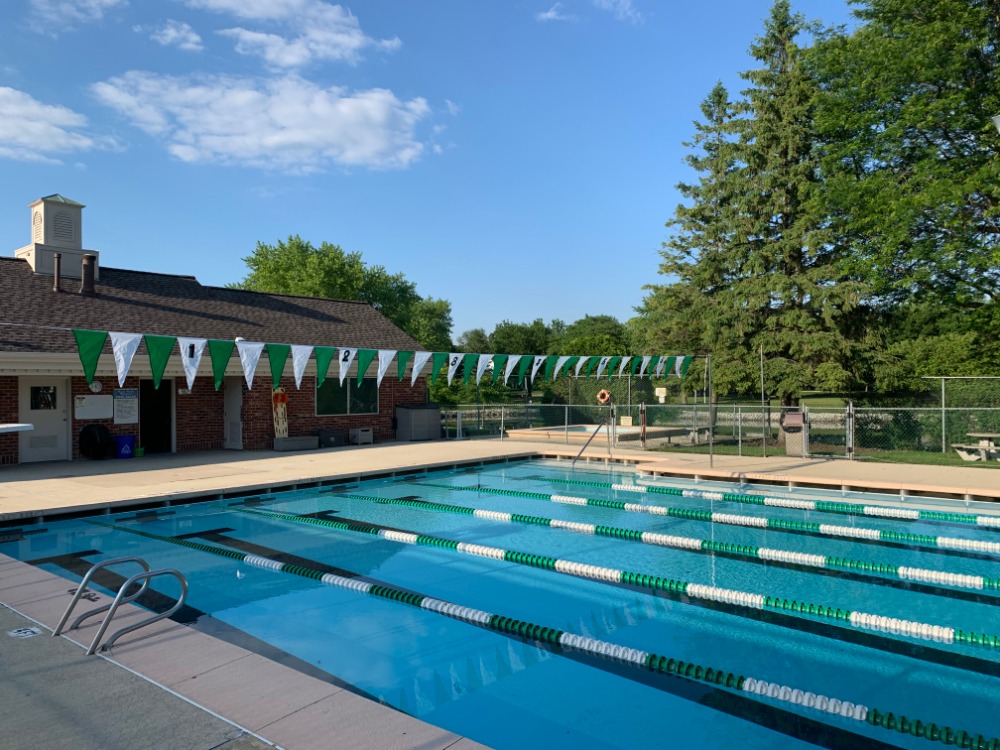 Dear Neighbors,

Happy 4th of July! With the first week of "open swim" pool operations in the books, we have some tips, reminders, and pending changes to share. We also want to hear from you! If you have a minute, please complete this short survey here.

Tips & Reminders

(1) No outside guests at this time.

(2) Limit one "open swim" reservation per person, per day. This does not apply to adult swim.

(3) If you get an error message when attempting to access the online reservation system, scroll to the bottom and click "Advanced" or "Details" and then, "proceed anyway."

(4) If you know you are unable to make your reservation, please cancel so that others may use the pool.


To cancel a reservation, click "View Profile" at the top right of the website, and then "My Schedule" to view your reservations.
Note the drop-down name selection feature at the top of the web page. You may remove a single person from a reservation, but if you wish to cancel the entire reservation, you must complete the cancellation process for EACH PERSON.
(5) We reserve the right to cancel reservations as needed to balance usage among members.

Pending Changes to Online Pool Reservations

Although the reservation website has been helpful, we acknowledge it has its limitations, in particular as it relates to administering cancellations in "real time" to permit walk-ins and otherwise allow for full usage of the pool facilities within the applicable guidelines.

With a week's worth of data, here is a short summary of what we observe:

Most open swim sessions are fully subscribed (i.e., 50/50 reservations).
On average, only about 70-75% of people are checked-in for their reservations (i.e., ~35/50 checked-in).
Some people arrive late and/or depart early -- both of which are perfectly acceptable.
As a result of the foregoing, the pool is underutilized and we are able to accommodate more reservations per session.
With the intention of making the pool available for up to 50 people at a time, we will increase the number of people who may register for each session online. This change anticipates a certain level of late cancellations and "no-shows" with the intent of maximizing access to the pool for our members.

NOTE: Under applicable Phase 4 guidance, pool facilities may accommodate more than one group of 50 people, provided 30 feet of distance is provided between groups.

We invite you to exercise personal judgment if more than 50 people actually check-in for a session, and encourage usage of (1) the open space at the far south end of the deck and (2) the gated and open grass areas around the deck, both of which provide for approximately 30 feet of distance from the pool.

As communicated previously, all is subject to change.

Thank you for your patience, and for sharing feedback, as we continue to monitor and assess how to make the pool available to as many people as possible within the applicable guidelines. We wish you all a safe and enjoyable holiday weekend!

Your neighbor,

Jared Bourgeois
CCC HOA President


[email protected]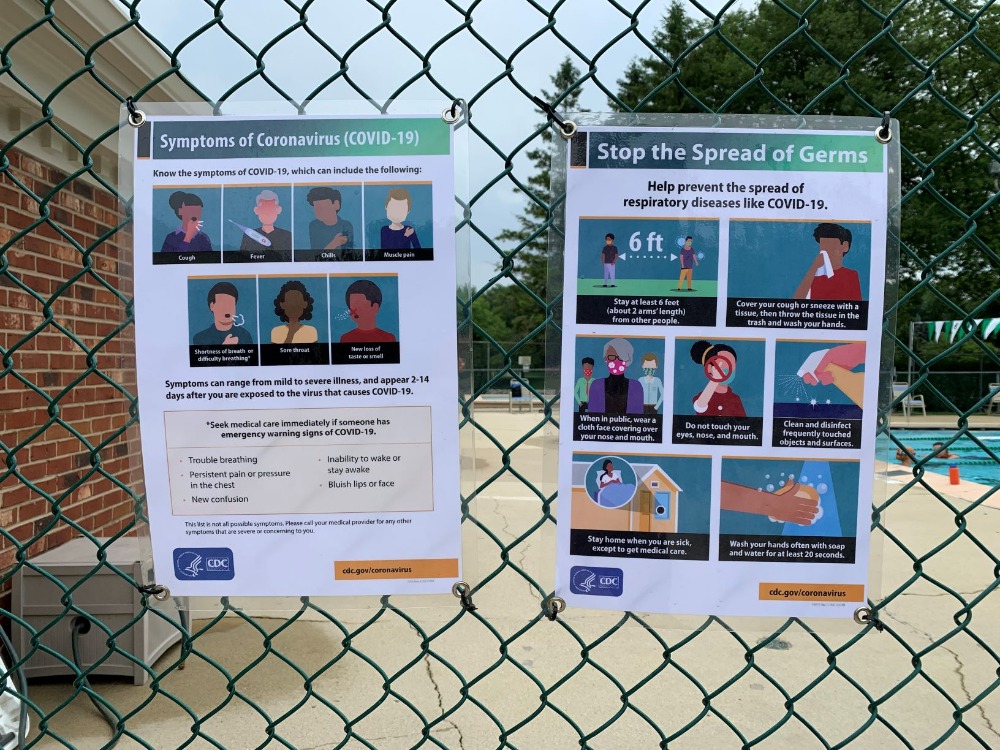 UPDATE (June 26th): Open Swimming begins Saturday, June 27th
Dear Neighbors,

We are pleased to announce that operations at the Cress Creek Commons Pool will be expanded to accommodate up to 50 people at a time for open and lap swimming sessions, by reservation only, beginning on Saturday, June 27th.

Note that we are awaiting further guidance from the Illinois Department of Public Health regarding public pool operations during Phase 4 of Restore Illinois. All is subject to change, and we will make adjustments as necessary to comply with all applicable guidelines.

Our operating hours will be the same as in prior years, as summarized below:


Monday to Friday from 1 pm to 9 pm (with adult swim from 6 pm to 7 pm)
Saturday from 10 am to 9 pm (with adult swim from 10 am to 11 am)
Sunday from 10 am to 9 pm (with adult swim from 10 am to 11 am)

Please see below for important information on safety procedures and how to make a reservation. Updates to the below may be posted periodically to this website.

Open & Lap Swimming Guidelines and Reservation Details

(1) Reservations are available only to resident and non-resident members of the Cress Creek Commons Pool & Racquet Club. Upon check-in for your open or lap swimming reservation, membership in the Pool & Racquet Club will be confirmed by the lifeguard staff.

NOTE: If you need to update the names of members in your household, please complete and submit the form available on this website here (scroll to the bottom). We appreciate your help and patience as we update our membership records this summer.

(2) Due to capacity constraints, and to maximize pool availability for our members, at this time we are unable to admit non-member guests. Please check our website for potential updates regarding this policy.

(3) To make a reservation, visit www.cresscreekcommons.getomnify.com and create an account, including name, email address, and phone number. Additional profiles can be created for other members of the same household. The name of EACH PARTICIPANT must be included in the reservation. Use the "

Myself and Others

" drop-down option when registering for more than one person.

(4) Limit one open swimming reservation per day (excluding adult swim). This is subject to change as we monitor usage. Reservations may be made up to one week in advance. We reserve the right to cancel reservations as needed to balance usage.

Although we can admit up to 50 adults (18+ years) during "adult lap swim" sessions, we ask lap swimmers to reasonably cooperate to permit up to 12 swimmers at once (i.e., up to two per lane) on a first-come-first-served basis. Thanks!

NOTE: The 15 minutes between sessions are needed for the staff to complete cleaning procedures before the start of the next session. You may be asked to wait outside the gates until these procedures are complete. We appreciate your cooperation and patience!

(5) Read and accept the full Terms & Conditions (including COVID-19 waiver) as part of completing an online reservation. Reservations must be completed by an adult 18 years of age or older.

(6) During Phase 4, check-in and entrance / exit to the pool has been relocated to the food area near the grill and picnic tables. Other than for use by our lifeguard staff, the common area near the grill is closed (i.e., no congregating permitted).

(7) Please arrive no more than 15 minutes before your reservation and avoid congregating. The last 15 minutes of every session are reserved for transitioning swimmers in / out of the pool area at a safe social distance and completing cleaning procedures before the start of the next session.

(8) Do not use the pool if you have a fever, cough, or other symptoms of illness. By entering the pool area, you take responsibility for your own protection and for disinfecting your hands and anything you touch in the pool area. (Please refer to the full Terms & Conditions including COVID-19 waiver as part of the online reservation process.)

(9) At check-in the lifeguard staff may pose basic screening questions to assess, for example, the member's general wellness and whether the member has had recent exposure to someone known to have contracted COVID-19. Please refer to posted signage regarding COVID-19 symptoms etc. for helpful information.

(10) For your own safety and the safety of our lifeguards, please wear a mask during check-in / check-out procedures, and maintain at least 6 feet between you and other people who are not a part of your household when possible.

(11) Deck chairs will be available on a limited and first-come-first-served basis in configurations of 1 to 4 chairs, with at least 6 feet of distance between configurations. Please feel free to bring a lawn chair from home if desired. Besides the concrete tables in the grass area, no plastic tables will be set out at this time.

(12) Although bathrooms are available, the locker rooms are closed during Phase 4. Please arrive ready to swim, and plan to change clothes back at home.

(13) To minimize water fountain usage,

please bring a water bottle

(or closed non-glass beverage) from home. Outside food is discourage during Phase 4, but may be consumed at your own risk in the grass areas only.

(14) The pool manager may close the pool without notice, at his discretion, for cleaning procedures, etc. Normal weather-related delays and closures also apply, and sessions will not be rescheduled.

NOTE: As communicated previously, swimming activities during Phase 4 are limited 50 participants at a time. We will monitor usage and may make adjustments to the reservation system to maximize usage (e.g., to accommodate walk-ins in the case of late cancellations or 'no-shows.' However, for the time being, the pre-reservation capacity is strictly limited to 50 participants.

We appreciate your cooperation and patience as we navigate these and other complexities associated with making the pool available under modified operating procedures.

Thank you, and happy swimming!

Your neighbor,

Jared Bourgeois
CCC HOA President


[email protected]




UPDATE (June 25th): Lap Swimming Opens Saturday, June 20th

Dear Neighbors,

The State announced that we will be entering Phase 4 of Restore Illinois on Friday, June 26th. Based on current guidance we anticipate expanding operations at the pool to accommodate up to 50 people at a time for "open swim" sessions on a strict reservation basis only beginning on Saturday, June 27th.

As a result, current lap swimming reservations from Saturday forward will be canceled. Members will have an opportunity to make new reservations for open and lap swimming sessions. Additional details regarding reservations and safety procedures in effect during Phase 4 at our specific facility are imminently forthcoming.

Please be advised that all is subject to change. To the extent the Illinois Department of Public Health (IDPH) issues additional guidance impacting public pool operations, we will make changes accordingly. Please stay tuned!

Your neighbor,

Jared Bourgeois
CCC HOA President


[email protected]


 



About Us

Cress Creek Commons is a community located on the north side of Naperville, Illinois. The subdivision is a unique and friendly community built around three beautifully landscaped lakes and next to McDowell forest preserve that offers scenic trails and waterfalls. This idyllic location with its own Bathe & Tennis Club has something for everyone. Nearby are the highly rated district #203 schools, including Naperville North High, Jefferson Jr High, and Mill Street Elementary, plus prime shopping and dining in historic downtown Naperville with its beautiful River Walk. You will find the Burlington train station, I-88 toll road, I -355 and all major roadways a short distance away and easily accessed.



2020 Non-Resident Pool & Racquet Club Memberships

 

Non-residents are welcome to join our Pool & Racquet Club! Additional information on pricing and availability may be found

here

.  




Our community is able to maintain the grounds and recreational facilities through an annual assessment on each homeowner. At our annual HOA meeting on November 6, 2019, the Board confirmed the annual assessment for 2020 is $500 due by March 1st. Assessment notices were sent in January 2020. Fees are payable via check or electronically on this website. Fees include access to the pool, tennis courts, their annual upkeep, and for the maintenance of the common areas including lawns, trees, flowers, parking area and 3 lakes. Our goal is to maintain the area so that it is well suited for the activities of the entire family!